VMware vSphere ICM or FastTrack Self Study Remote Labs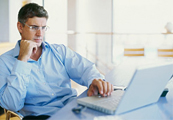 Have you attended an authorized VMware vSphere Install, Configure, Manage or a VMware vSphere FastTrack class and want to run through the labs again?
We've put together a complete remote lab solution where you can redo the same lab exercises you performed in your VMware class from your own home or office, on your own time!
Our solution includes the rental of a complete, virtual self-study lab environment that you can rent from 7-60 days. Access is via MS Remote Desktop Services to a dedicated remote lab where you can run through all of the labs you performed in your authorized class - again. Just what you need to improve your hands-on skills in advance of challenging the VMware Foundation or VMware Certified Professional exam.
Your remote lab servers are Enterprise class PC servers which include:
2 ESXi hosts servers with 12GB of RAM, 150GB of local storage 4 NICs ready for you to install ESXi 5.x or 6.x (your choice)
An iSCSI SAN with 5 dedicated SAN LUNs for your use
An NFS / NAS share with all of the install media you need to get run through all of the labs
Remote access using Microsoft Desktop Services, available from any location (your firewall must allow outbound MS RDS connections)
Price
We offer dedicated, always on, lab rentals from 7-60 day. Click here to rent your labs.
What You Must Have
To benefit from our VMware vSphere remote access labs, you must have the following items:
A desktop PC or notebook computer or other device that is MS Terminal Services V6 or higher compliant. We recommend a minimum screen resolution of 1280x1024 or higher
A reliable, broadband Internet connection
Unrestricted Internet access. That is, no firewalls or other Internet security devices that would prevent you from connecting to our servers using non-standard ports
Please verify that your local PC, network satisfies the above requirements before bidding. We will not refund your purchase price if you have network issues.
Your Background
To benefit from the use of our vSphere remote lab rental, you should must have course books received when you attended an authorized VMware vSphere Install, Configure, Manage or FastTrack course. If you don't have these books, we provide a self-study option that includes our own comprehensive, step-by-step Lab Guide book that has over 24 lab tasks.
Support
We provide support through our web based trouble ticketing system during your lab rental period.
Shipping
This item is 100% digital so there are no shipping charges.
FAQs
Q. What if I run out of time...
A. You can extend your lab rental via our e-commerce site
Q. Is cell phone data service good enough to access your remote labs?
A. No. Cell phone (GSM / 4G LTE) service can be unreliable depending on signal strength and quality. If you have a wired broadband or WiFi link, then you are good to go.
Q. Can I test Lab Access before I buy so that I can be sure I can access your remote labs?
A. Yes. Contact us for details on how you can perform a connectivity test to our remote labs.