VMware vSphere ICM or FastTrack [V5.0] / [V5.1] Self Study Remote Labs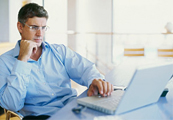 Have you attended an authorized VMware vSphere Install, Configure, Manage [V5.x] or a VMware vSphere FastTrack [V5.x] class and want to run through the labs again (before you sit the VCP-510/DV exam)?
We've put together a complete remote lab solution where you can redo the same lab exercises you performed in your VMware class from your own home or office, on your own time!
Our solution includes the rental of 2 physical enterprise class PC servers for up to 7 days and remote access via MS Remote Desktop Connection to a dedicated remote lab where you can run through all of the labs you performed in your authorized class - again. This is just what you need to improve your hands-on skills in advance of challenging the VMware Certified Professional exam.
Your remote lab servers are Enterprise class PC servers which include:
2 physical HP DL365 servers with 8GB of RAM, local storage 3 or 4 NICs, remote management, a quad core CPU and more
An iSCSI SAN with dedicated SAN LUNs for your use
An NFS / NAS share with all of the install media you need to get run through all of the labs
Remote access using Microsoft Terminal Services, available from any location (your firewall must allow outbound MS Remote Desktop Connection remote access)
Price
Our price for this service is $250USD. We take Visa / MasterCard (sorry no American Express) and PayPal. If you are interested in booking time on our servers, please contact us.
What You Must Have
To benefit from our VMware vSphere remote access labs, you must have the following items:
A desktop PC or notebook computer or other device that is MS Terminal Services V6 or higher compliant. We recommend a minimum screen resolution of 1280x1024 or higher
A reliable, high speed Internet connection capable of 256kb/s or faster for both inbound and outbound traffic
Unrestricted Internet access. That is, no firewalls or other Internet security devices that would prevent you from connecting to our servers using non-standard ports
Please verify that your local PC, network satisfies the above requirements before bidding. We will not refund your purchase price if you have network issues.
Your Background
To benefit from the use of our vSphere remote lab rental, you should musth have a copy of the VMware vSphere Install, Configure, Manage [V5.0] or [V5.1] lab book. The only way to get this book is to sit a VMware authorized class or to borrow the book from someone else who has sat the class. We do not provide this book with your lab rental. If you do not have a vSphere ICM 5.0 / 5.1 lab book, please consider self-study option that includes our own 250+ page Lab Book.
Support
We provide support through our web based trouble ticketing system during your lab rental period. If anything doesn't work as documented, file a new trouble ticket at www.vlab.pro/support and we will help. If we are slow to reply, we will extend your lab access to give you the time you need to complete the labs.
Shipping
This item is 100% electronic so there are no shipping charges. Canadian purchasers must pay appropriate PST, GST and or HST. Taxes will be added to your final purchase price. There are no taxes to non-Canadian purchasers.
Why Is It So Expensive?
It is natural to ask yourself why our remote lab service is so expensive... So let me answer that for you:
We have over 130 physical PC servers that are all VMware vSphere 5.x certified and include full Fault Tolerance support. That is a lot of $$ tied up in servers
We rent space in a class A datacenter. Our datacenter partner provides very fast, low latency Internet connectivity that is highly redundant - so it is always available
We've rented servers to customers in North America, South America, Asia, Australia, Europe, the United Kingdom and Africa. They all tell us the same thing... It's just like the servers are in the next room!
Finally, this is actually about 50% of the cost of our normal server rental fee. We are discounting our servers to provide individuals with a cost effective way to get access to a professionally designed and implemented vSphere lab at last-minute prices.
FAQs
Q. What if I run out of time...
A. E-mail us and we will work with you to ensure you have the time you need to successfully complete the labs
Q. Is basic DSL service good enough to access your remote labs?
A. Yes. If you have 256kb DSL or faster, then you are good to go.
Q. Can I test Lab Access before I buy so that I can be sure I can access your remote labs?
A. Yes. Contact us for details on how you can perform a connectivity test to our remote labs.