VMware Lab Rentals - New Lower Prices!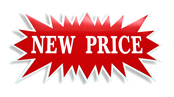 vLab.pro has a new, lower prices for VMware VATC partners who use our remote labs... Now you can significantly reduce the cost of your authorized VMware training events while still offering your customers ultra reliable, high quality, remote VMware labs.
Here are our rates (per student) for the popular VMware View classes:
And, our rates (per student) for popular VMware vSphere classes:
Current Promotions

Save 50% off your very first server rental - regardless of the number of servers you rent.
We believe we offer the best remote lab experience available. Our hope is that by discounting your first rental by 50%, we will entice you to give us a try. Once you try us, we are sure you'll want to continue using our labs.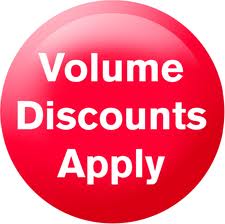 Save event more. Regular lab rental customers earn additional discounts for continuing to rent from us. The more you rent, the more you save. Contact us for details.
Terms and Conditions
There aren't any! Rent our remote labs as many times as you like, for as few or as many students as you like.
You always get:
Real physical servers, not VMs - Just like your customers have in their datacenters. This makes their lab experience that much more relevant and improves lab satisfaction scores on end of class surveys.
No contracts - We don't tie your hands with contracts. Just tell us what you need and we'll take care of it.

No minimum order - Rent as few or as many servers as you need for your class. From 1 server to 100+, we can handle it.
Exact billing - we bill you only for the servers you use, not the servers you reserve. So, you never pay for no-show attendees.
No cancellation fees - Things happen... classes sometimes cancel. If your class cancels or reschedules, there is no charge for your lab rental (even if you cancel the Friday before a class starts).
Immediate support - We offer live phone and e-mail support while your class is running. We solve problems fast!
Free practice servers - We give your instructors free server access while your class is running or between classes. This helps your VCI stay on top of our labs or prepare to take on new classes.
No sharing - Students hate sharing so we dont' make them. With us, each student in your class gets their own server for the entire week.
Over 150 servers - No matter how many servers you need or how many classes you want to run, chances are we have servers ready available.
No hassle guarantee - We guarantee a great class. If our labs don't work as advertised or if your customers are unhappy for any reason, then you don't pay. Review our Service Level Agreement for full details
Call Us
Contact us today and join the growing list of VMware VATC partners who are boosting their profits and their customers' end of class survey scores by using vLab.pro remote labs.